2.
Creating an account
Signing in to metaScore
Click on the button at the upper right of the screen.
If you are a teacher in the French "Éducation Nationale" system, sign in via Eduthèque. Otherwise, choose an email address and password.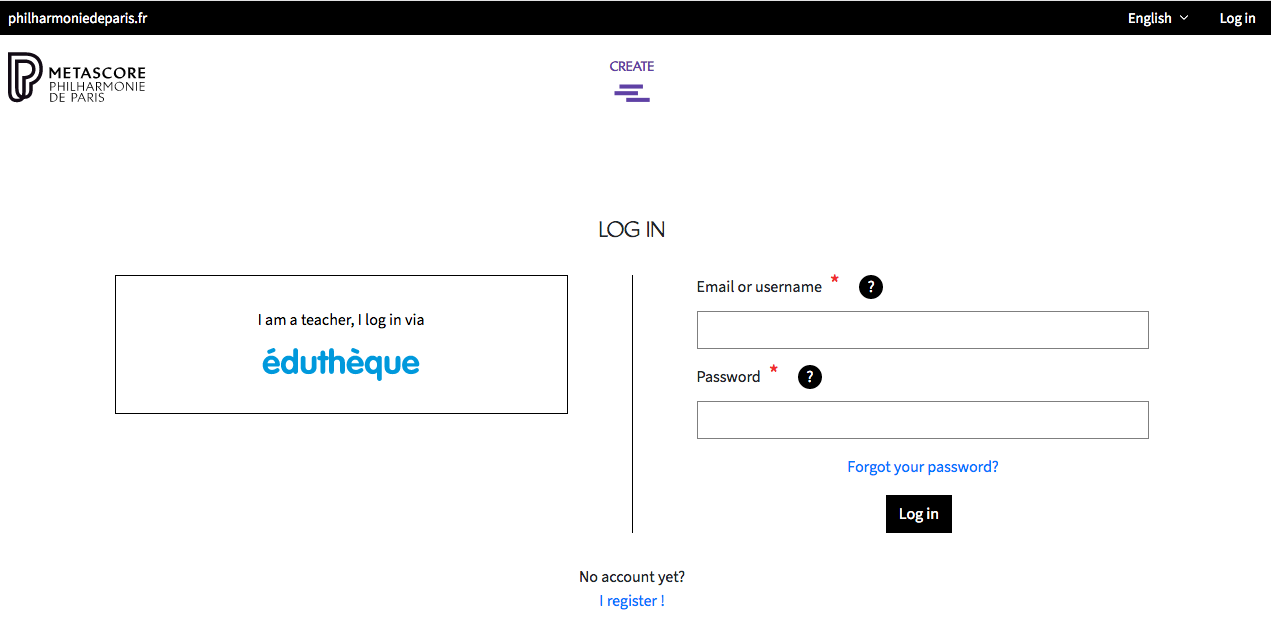 Creating an account
Click on the link at the bottom of the page to access the registration form.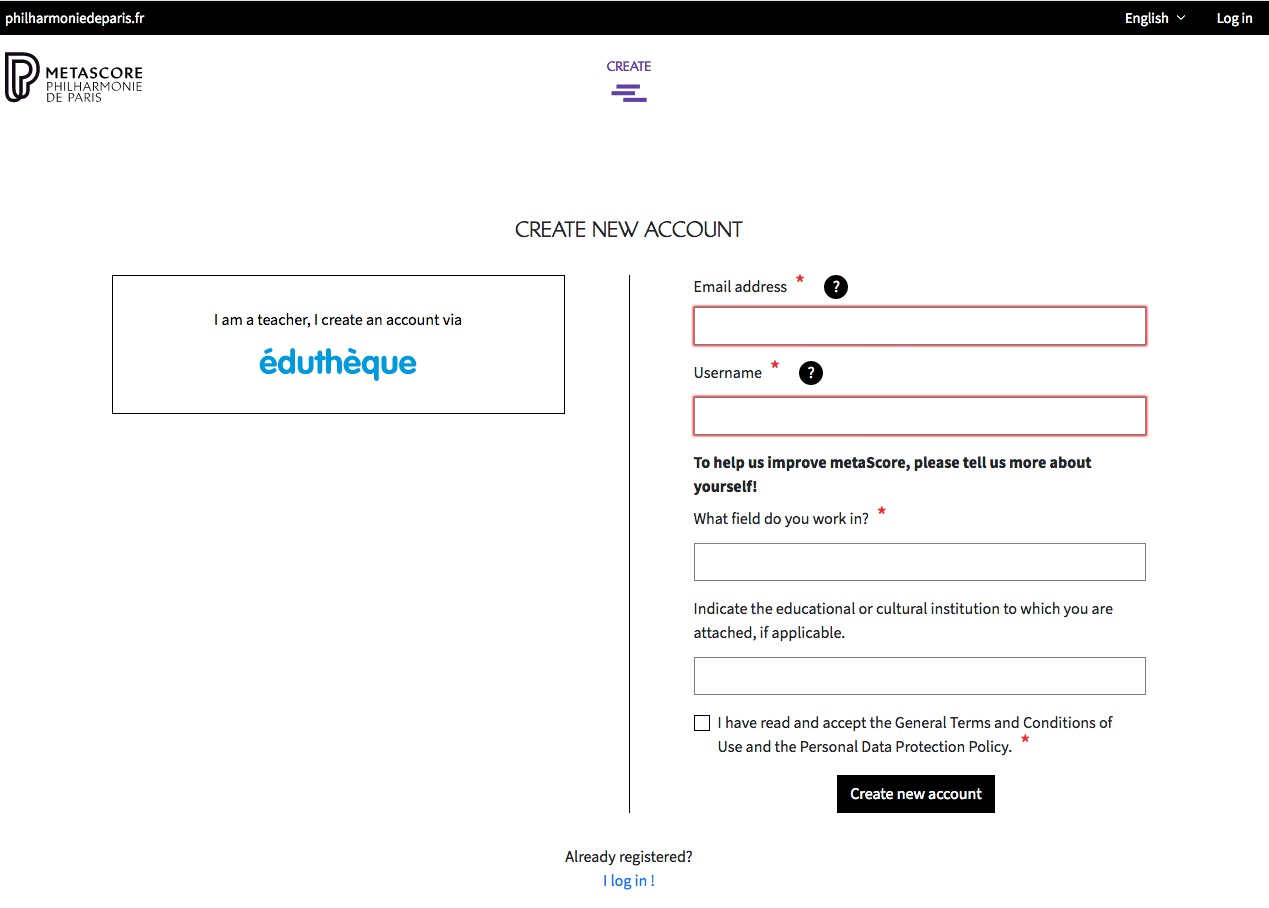 Now you can create your own metaScore application!